If you've met someone who has poor self-awareness, who doesn't show remorse, who doesn't learn from mistakes, who can't empathize, appreciate others feelings or even reciprocate those feelings, who treats people like objects, would you think the person suffers from a Narcissistic Personality Disorder or from "Asperger Syndrome"?
It would be a tough call, wouldn't it? Both disorders lack empathy as a guide, but there is more to be said. I wrote a blog article on how to differentiate the two, "Narcissism and Asperger Syndrome". Please go and read it.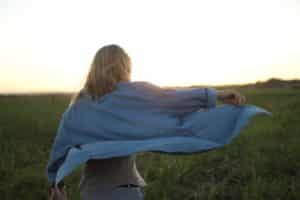 People who lack empathy are unable to step outside of themselves. They can't tune into what other people are feeling, thinking or believing. This self-centeredness often results in personal conflict, communication breakdown, and an adversarial attitude.
"Autism" and narcissism are two complex themes. People with "ASD" are narcissists, but not all narcissists are bound to be "Aspies". "Autism or Narcissism – How Can You Tell?" is the title of another blog post I wrote a couple of years back about the fine print that makes the two of them distinct.
First, "Asperger Syndrome" is a diagnosis, while narcissism is a trait of many disorders. (Narcissistic Personality Disorder or NPD is another thing altogether).
Second, not all "Aspies" are the same since it is a spectrum disorder.
Third, all "Aspies" are narcissistic (not necessarily NPD) since a defining characteristic of "Autism" is the lack of empathy.
I'm also giving a series of video conferences to help bring to light and discuss these differences and ways to escape them. This will be an opportunity to ask your questions and get clear answers. If you would like to join me (along with a small group of members), please register for "Breaking the Narcissism trap". 
I'll give the same conference three times, to make sure all our international members have a chance to attend one of them. All times are in Pacific Time zone (check this tool to convert to your time zone):
Tuesday, November 19th at 2:00 pm 
Thursday, November 21st at 4:00 pm
Monday, November 25th at 11:00 am
If it feels as if you have wasted too much of your precious life trying to accommodate an "ASD" narcissist, whether it's a family member, co-worker or neighbor, then I invite you to join our private membership group, "ASPERGER SYNDROME & RELATIONSHIPS: Life with an Adult on the Autism Spectrum". 
We have monthly discussions and conferences that will help you deal with this crazy making life. For an annual fee ($60 for Primary Membership or $150 for Preferred Membership) you'll be having access to video conferences, free teleconferences, forums, podcast episodes (soon) and you'll be part of a community who can sympathize with your daily struggles. You don't have to be alone.