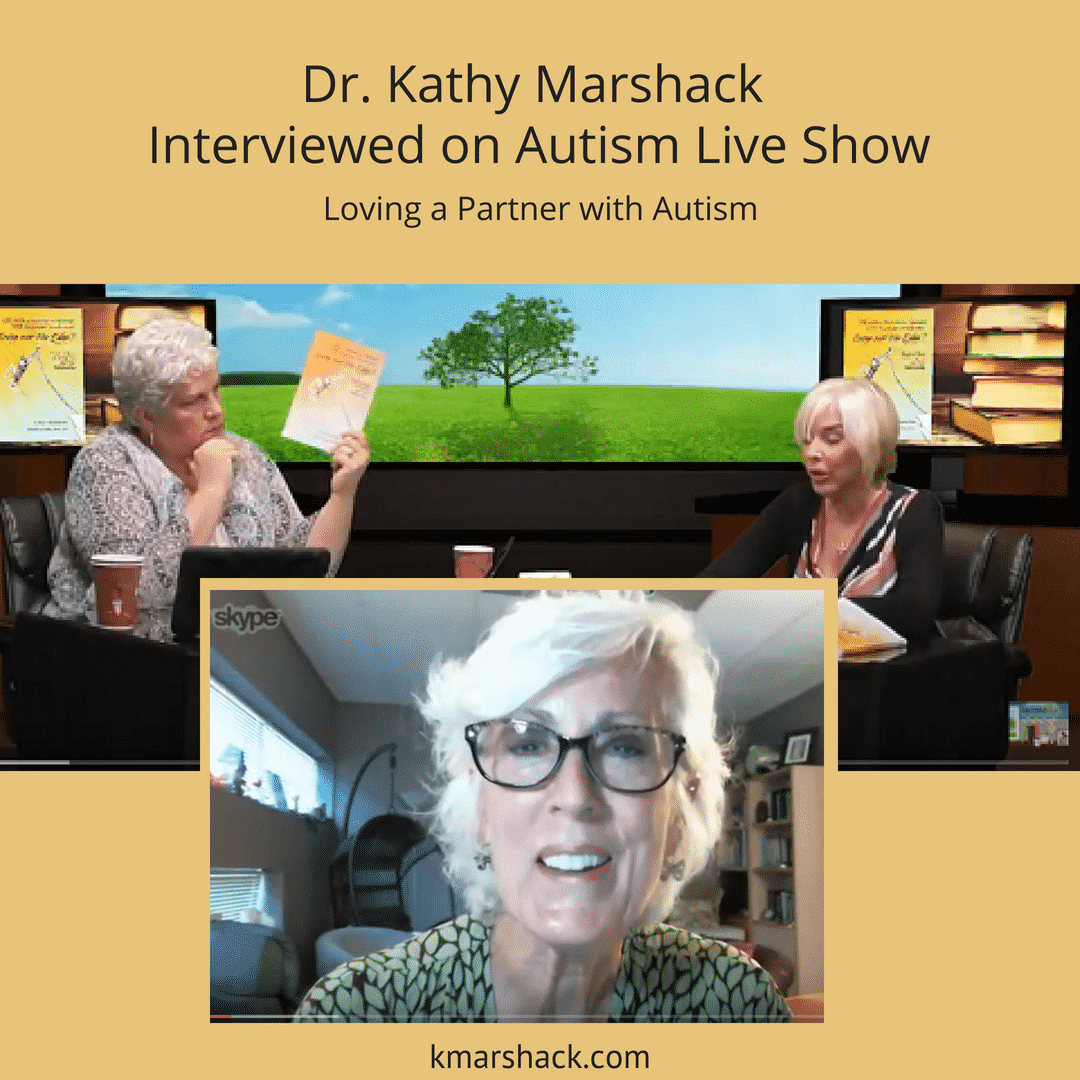 Recently, Shannon Penrod and Nancy Alspaugh-Jackson interviewed me on their online
Autism Live Show
. I shared with them that I'm not really an expert on autism, but how I became interested in Asperger Syndrome, when I discovered my 13 year old daughter was on the Spectrum. As any mom would do, I buried myself in the research, educational and treatment options for my daughter Bianca. I later realized that my mother most likely was on the Spectrum, as are other members of my extended family.
During our conversation, they expressed appreciation that my focus is not on autism per se, but on the often forgotten, non-Specrum (or neurotypical family members), and that I strive to help AS/NT families cope and thrive. My work is breaking down the myths and barriers to the crazy stuff that goes on inside these relationships. It's so hard to combat the loneliness that comes with trying to connect with someone you care deeply for, but it just isn't working.
Nancy loved the case studies I include in my books, while Shannon loved the Lessons Learned at the end of each chapter. She said, "This is the best advice for any relationship, no matter who the relationship is between. They're really fabulous guideposts that a lot of us take for granted, but they would be a great thing for a couple to talk through." Their feedback thrilled me.
Connection and communication are especially challenging for people on the Spectrum. So the NT has to learn new ways of communicating and demystifying the signals.
Radiant Empathy (Em-5) helps you deal with someone with an Empathy Disorder. By building up your ability to be empathic, you become good at taking good care of yourself, setting clear boundaries, and saying "No" when someone is not being respectful of you. This is what makes it possible to deal with people who have trouble connecting. You know their heart is in the right place and you can give them a break, while, at the same time, you have a heightened ability to recognize all the love coming into your life from these relationships. At EmD-5, you clearly have the resources you need to hold dear the feelings of others, while at the same time keeping your personal boundaries clear.
Would you like to learn how to develop your empathic skills to this elevated level? Check out my new book, "WHEN EMPATHY FAILS: How to stop those hell-bent on destroying you." Its practical guidance will open your eyes to what it means to be fully human. Or if you'd like to work with me personally and you live near Portland, OR/Vancouver, WA please contact my Jantzen Beach office and schedule an appointment. I also offer online therapy if that works best for your busy schedule.
Listen to my interview on the Autism Live Show: Loving a Partner with Autism.